I have a big blank, empty wall in the bedroom and I don't know what to do with it. So, I went on-line and here is some inspiring images: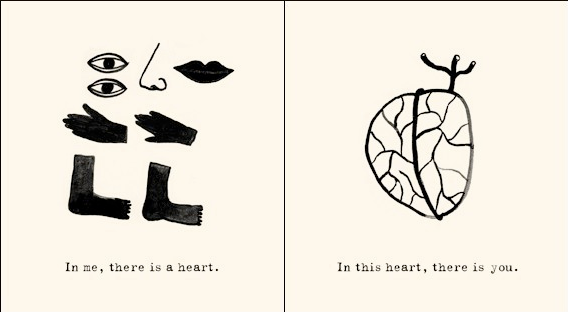 Simple and sweet detailed pictures and posters in neutral colours
I first saw the above picture
here
and then found out it was by the artist Iris Schwarz. It's so sweet, simple and heart-warming.
Wallpaper a wall and spark up the room with fun details. There are a lot of wallpapers to choose from! But I don't know. If you're going to look at it every night before you fall asleep it has to be something special.
Leave it blank like Dree Hemingway. It's simple and works really well in this picture.
Wall-stickers! There are a lot to choose from and they aren't as dominating as wallpapering a whole wall.